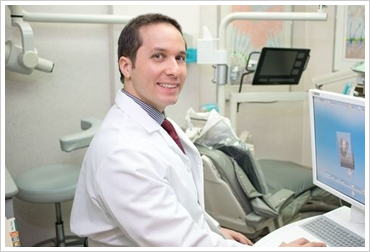 Call us at

(516) 931-2290

to get an appointment
Dr Sidney Sternberger earned his doctoral of medicine in dentistry from the University of Medicine and Dentistry of New Jersey in 2008. After completing his general dentistry training at Coler Goldwater Specialty Hospital, Dr Sternberger completed a fellowship in oral and maxillofacial surgery and dental implantology training at New York Hospital Queens. With a deep desire to improve people's lives by restoring their smiles, Dr Sternberger chose to specialize in Prosthodoctics at the NYHQ, where he received a specialty certification in Prosthodontics after a three year program. Dr Sternberger's dental practice is in Plainview NY where he works alongside one of the best dental teams in the country, made up of other renowned dentists, such as his NYU and Stony Brook-trained sister Dr Rebecca Sternberger DDS.
When Dr Sternberger is not attending on patients at his office, he is at the NYHQ or the Wyckoff Heights Medical Center where he is a clinical attending. Dr Sternberger also has a passion for teaching; he was an assistant clinical professor at Stony Brook University and still trains other dentists at several New York hospitals and centers, as well as at conferences throughout the U.S.
Qualifications and Experience
Education
Rutgers School of Dental Medicine
Coler-Goldwater Specialty Hospital and Nursing Facility, Residency in General Practice
New York Hospital Queens, Residency in General Practice
New York Hospital Queens, Fellowship in Oral and Maxillofacial Implantology
New York Hospital Queens, Certificate in Prosthodontics
Hospital Affiliations
Bellevue Hospital Center
Forest Hills Hospital
Glen Cove Hospital
Huntington Hospital
Long Island Jewish Medical Center
New York Hospital Queens
North Shore University Hospital
Wyckoff Heights Medical Center
Plainview Hospital
Syosset Hospital
Awards and Publications
Sternberger S. et al. Combination Lower Lip Prosthesis Retained by an Intraoral Component.
J. Prosthodont 2013;22:397-401.
Sternberger S. et al. The Effect of Tissue Entrapment on Screw Loosening at the Implant Abutment Interface - An In-Vitro Study. J. Prosthodont October 2015
Gamma Delta Pi Prosthodontics Honor Society
Academic Scholarship, New Jersey Dental School
Ronald McNair Scholars Program
Golden Key Honor Society
First Place Award in National Graduate Research Competition November 2012 - American College of Prosthodontists